Do you want to visit one of the cutest little bookshops in Portugal? Do you love beautiful, ornate, architecture? Are you, or are you traveling with someone, who is a "Harry Potter" fan? If you answered yes, to any of these questions then The Lello Bookshop should be on your list, of places to visit when in Porto, Portugal.
The Lello Bookshop is known as one of the most beautiful bookstores in the World, and rated number three; by Lonely Planet.
It is rumored that this shop in Porto was the inspiration for the bookshop in the Harry Potter series, written by J.K. Rowling.
Porto; Portugal
Porto, Portugal is one of those travel destinations that you won't forget. It's full of culture, history, and charm, and it's really not all that expensive, especially compared to neighboring cities in Europe. Porto is situated in the North of Portugal. It is most famously known for its distribution of port wine. The only place in the World it can come from. A deliciously decadent sweet wine, fortified with brandy, and commonly served as a dessert wine.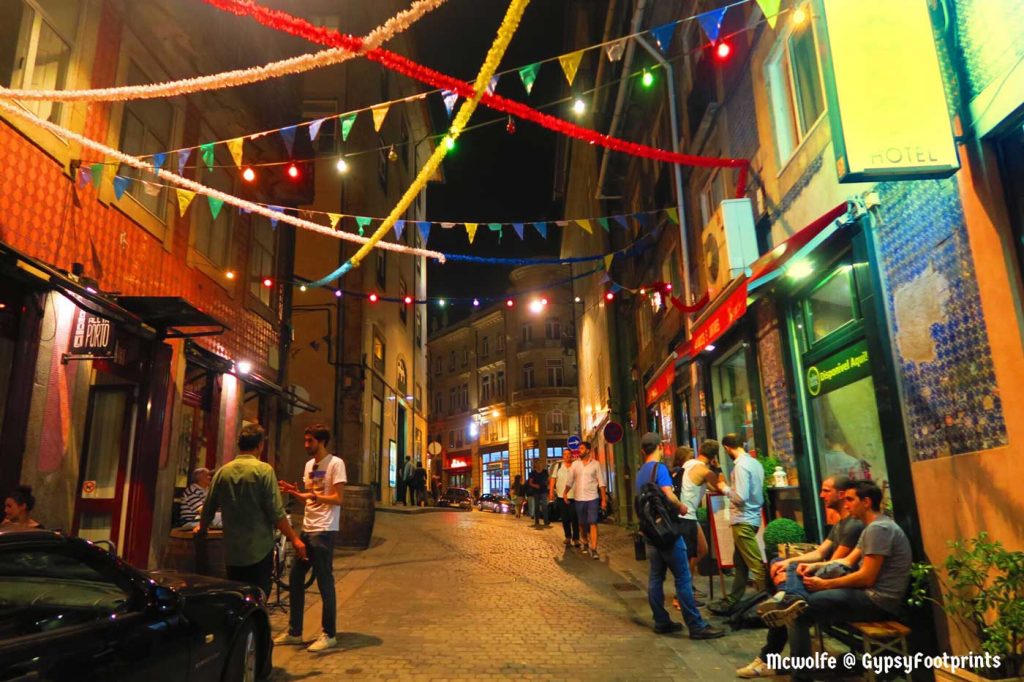 The city center of Porto is fairly easy to get to and once you arrive. It's easy to navigate on foot. In fact, this is one of the routes for the infamous St James Way. A pilgrimage that dates back to the early years of Christ, that many people still do to this very day. Legend has it the remains of The Apostle St. James were carried by boat and on foot, from Jerusalem to Spain. Porto is one of the cities on this route, and the streets in town are demarcated with large worn down arrows pointing the way.
The Lello Bookshop:
First Glance:
The facade of the Lello Bookshop is a beautiful example of Old World, European, Neo-Gothic, style architecture, that you will find in Porto. Upon entering the Lello bookshop you encounter a multi-level winding staircase, surrounded by ornate textures and detailed woodwork, topped with a ceiling constructed of stain glass. During the day the light enters through from the sun shining down, and casts a kaleidoscope of colors, dancing along your pathway. You don't need the red carpet rolled out for your entrance here because the entryway and staircase leading up to the second floor balcony are already lined with one.
The shelves of the Lello Bookshop are filled floor to ceiling with books in various languages, although the most popular ones are in Portuguese and English.
There is a sliding ladder to help staff locate a book for you on some of the harder to reach top shelves.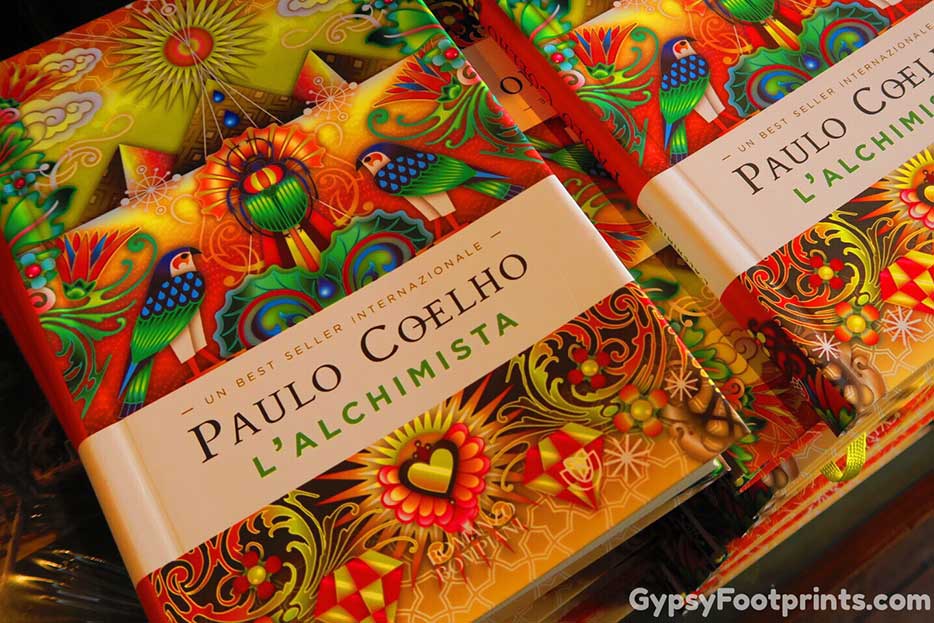 History:
The history of the Lello Bookshop dates back to 1869 when it was acquired by Ernesto Chardron. It was called "Livraria International". There were various ownership changes and the store was finally acquired by Antonio and Jose Lello. Two brothers that officially opened Livraria Lello in 1906. The bookshop suffered through a few decades of disrepair, until a major renovation and restoration project. This project was completed in 1995, and The 'Lello Bookshop" was unveiled to the public, in all its glory as it is seen today in Porto.
Architecture:
Neo-Gothic:
The architecture of the Lello Bookshop is a mix of Art Nouveau, and Neo-gothic. You can find various examples of this style peppered all throughout the downtown area of Porto, as well as some other styles, which helps add to the charm of the city of Porto. Gothic Revival, also known as Neo-Gothic style, was a style that was popular during 1850 to 1914. This style of architecture is mostly characterized by pointed arches, ribbed vaulting, and flying buttresses.
Pointed Arches: The movement away from Romanesque style and the round arch, made it possible for buildings to be built taller and have larger windows.

This was able to be done from an engineering standpoint, because the stress lines of the building were no longer pushed to the sides, as with a rounded Roman arch. Instead, the stress lines are pushed downward towards the ground, because of the arches pressure at the top of the point.
Ribbed Vaulting: This is the intersection of two to three barrel vaults. The single barrel vault is what was most commonly used in Romanesque architecture. So this is an improvement, and refinement on the original concept of vaulting.

The structure more evenly distributes the weight down the columns.

This additional

component of vaulting allows for larger windows and higher ceilings, as well.
Flying Buttresses: This is an extension off of the groin vault from the wall.

It helps carry the weight away from the vault and lessons the thrust of the roof.

It is connected to a column, which absorbs the weight of the roof, by transfer of the load pressure.

The buttress is typically in the form of a half arch.
You can see most of these examples in the photo I took of the Lello Bookshop below, especially towards the rear of the room in the photo.
Art Nouveau:
The Art Nouveau style of decor was popular between 1890 and 1910. It lasted only a short while. It encompasses a wide range of categories, from architecture, art, painting, interior design, jewelry, textiles, and ironwork. You will find a lot of this style sprinkled throughout the town of Porto, as you explore.
This style of art and decor gathers inspiration from organic and geometric forms. Emulating the fluid free flowing forms of flowers and nature elements.
You can see this design concept, on the walls in the photo above. It is also apparent through other design elements and fixtures within, "The Lello Bookshop."
Harry Potter Fans | J. K. Rowlings:
J.K. Rowling, the author of the "Harry Potter" series, is said to have spent time in this very book shop. It is rumored that this was the inspiration for the library, "Flourish and Blotts," in the popular book series. She spent a few years in Porto teaching English as a second language and lived in Porto between 1991 and 1993. It is believed that this is where she outlined and developed her ideas for the book series, and started working on the first book, "Harry Potter and the Philosopher's Stone, according to a post on Harry Potter fandom." You can go see and make your own judgment.
"A shop call "Flourish and Blotts" where the shelves were stacked to the ceiling with books as large as paving stones bound in leather. "

~Harry Potter and the Philosopher's Stone; J.K. Rowling
Once you step inside this quaint little bookshop, it's easy to see how it could have inspired the shop in her series. The architectural details outlined above, and the bookshelves stacked high, with leather-bound books, could easily pass for a protege concept, of the library in her book. A walk around Porto and you are immediately charmed. This picturesque, seaside town, could have inspired many different elements encompassed in her books because Porto is full of inspiration, culture, art, monuments, and shops. There's a little bit of history everywhere you look!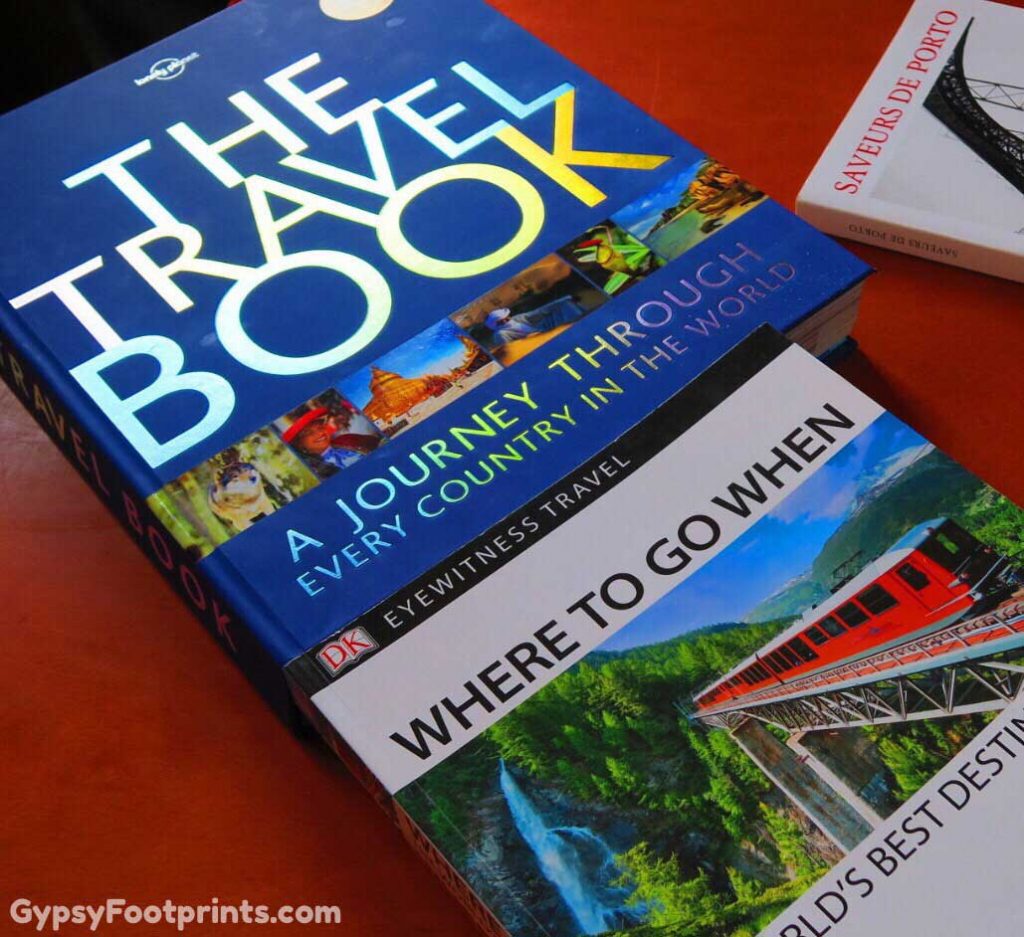 Travel Tips:
This bookshop is very busy and very popular.

Go early or go late. It can get very crowded and is on the small side.
Do not bring very large backpacks, or you may not be allowed in.
There is a concession stand up the street that sells the tickets and you can store any large bags there for a fee.
There is a charge of 5 euros, to tour the bookshop, that is also redeemable towards the purchase of a book at the shop.
It is well worth the trip especially if you are a book worm, architecture enthusiast, or Harry Potter fan.
I recommend this if you have some extra time while staying in Porto.

I do not recommend if you have limited time, as you could spend too much time waiting in lines, and feel disappointed in the long-run.
Once inside you can spend as long as you like, taking photographs, and perusing the shelves.
I loved my little stop in this shop while visiting Porto. I stayed in a quaint little spot a couple of blocks away. I was able to get up early in the morning, stop at a nearby pastry shop; grab some coffee, a "pastel de nata" to go, and be on my way.
Helpful Hint: If you enjoy custard, then please do yourself a favor and indulge in one or more of these decadent pastries; pastel de nata. I had at least one a day! They are so good, and easy to get everywhere! It's a good thing I don't live in Porto, because I don't think I could control myself!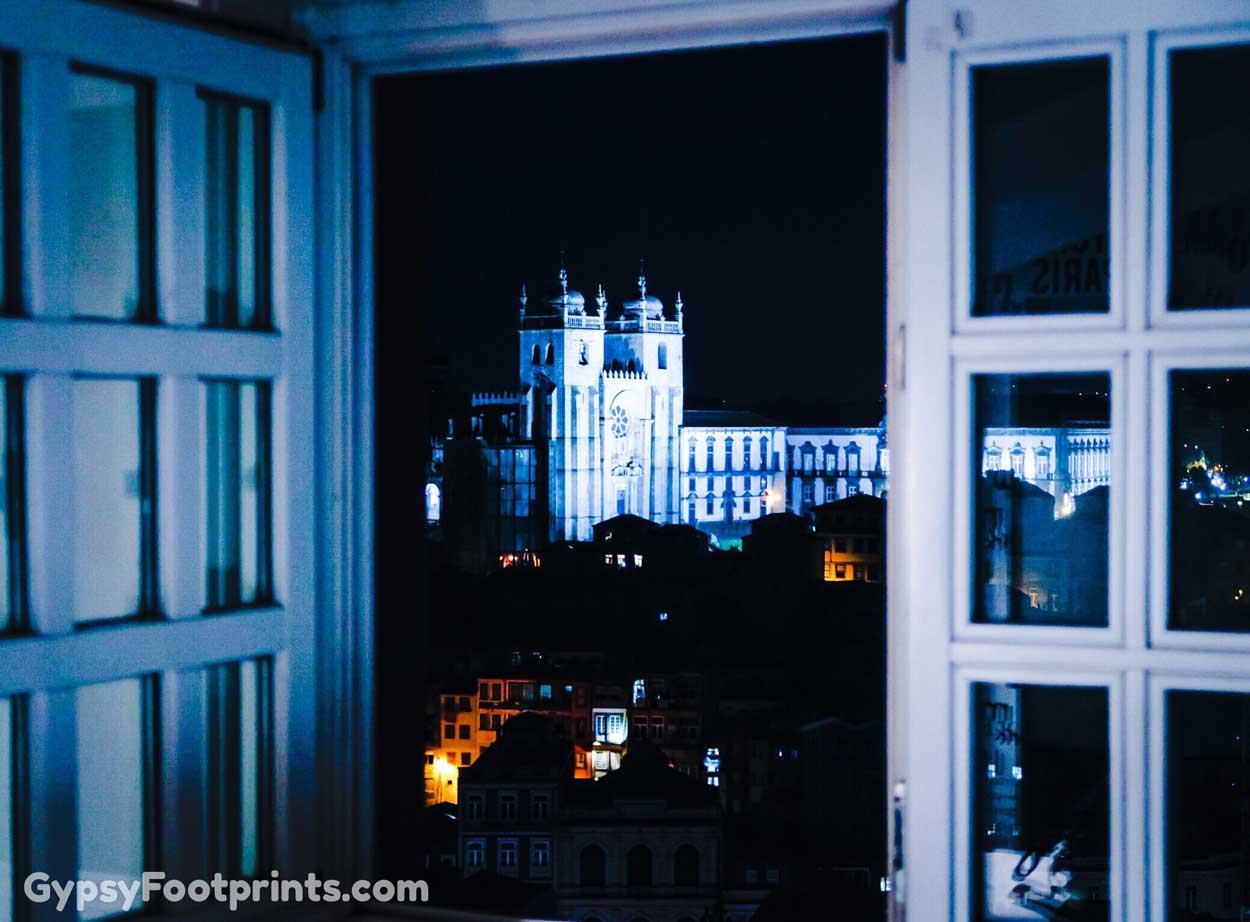 I was one of the first few people in line, and the line started forming the moment I arrived. If you can make this stop, then great, but make sure you utilize your time in Porto wisely, as there is so much to see!
Let me know if you have been to the Lello Bookshop, or any other bookshops that you think should be on the list, of the most beautiful bookshop in the World!
Happy travels!
~ Mary Cate XoXo
Enjoy this article? Please share with friends!
Sharing is Good Karma…❤️
Pin it!